Sep. 25, 2022
When you have an emergency, it is essential to have proper lighting. So what are the different types? What light or lighting source will be required to get the job done?
Let's look into what type of light will suit your needs.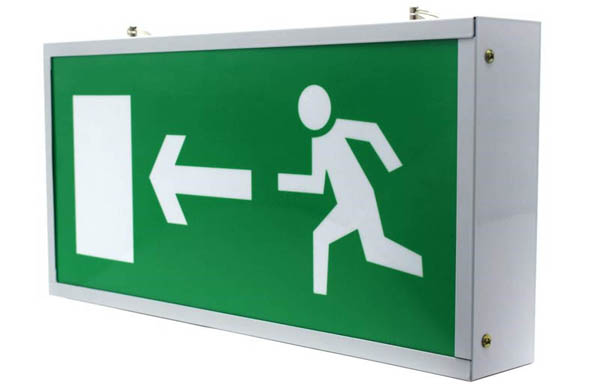 What Are Maintained Emergency Lights Types?
Maintained lights are illuminated all the time (24/7) for safety. This means that they switch to a battery-powered emergency output. Even if the power fails, the light will remain on.
This safety light is most commonly an LED, and it should illuminate an exit path and should be easily seen should there be a fire to provide the occupant's safety.
An emergency lighting system in continuous use is called a maintained system. These lighting systems typically remain illuminated 24/7, and each light has dual purposes - one as a regular emergency lamp and another as an emergency light. Maintained lighting systems are often used as escape route lighting and found in buildings such as hospitals or police stations.
What Are Non-Maintained Emergency Lights?
Non-maintained lights usually are not illuminated and will only turn on (illuminate) when the power fails. - The batteries are constantly being charged while ever there is power to the fitting. Power can be cut to a building in the event of a fire. Fire safety security alarm systems can control signs and luminaires. These fire safety systems require appropriate training, building signs and appropriate lighting.
What Are Sustained emergency fittings?
A sustained light combines a non-maintained and a maintained light in one. This safety light is typically used in locations where it is essential to have both a standard light and emergency lighting. For example, an entryway that needs to be well lit during the day can also be used as an emergency exit in a power failure. Power failure causes the LED light to remain on by the battery supply inside the lighting fixture.
What is the difference between them in an Emergency?
Non-maintained lights turn on only during a power failure. Maintained lights work continuously and continue to illuminate during a power failure, enabling them to function as both a standard light and an emergency light.
Why would you use maintained over non-maintained emergency lighting?
The lighting type depends on the area you are trying to protect or light - if the site requires a constant light because it is in a highly used part of the property or the room is not well lit. A maintained emergency light would be a better choice than a place of little traffic that is sufficiently lit. A non-maintained emergency light would be a good selection. The fitting can be in a non-illuminated state during regular operation and then turn the lighting on should there be a power failure.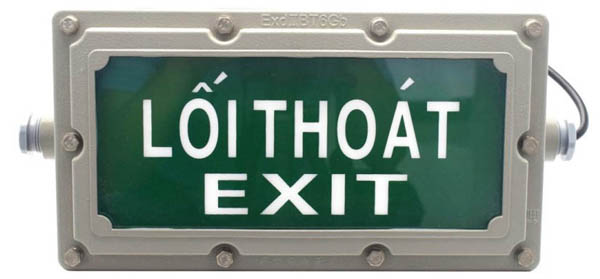 Are sustained emergency lighting luminaires a thing of the past?
No, sustained emergency lights are still available, but they are becoming less common in part because of the use of LED technology. The LED globes in the lighting fixtures last much longer and do not fail like the older tubes in the sustained fitting. Exit LED's are usually 10W and require 240v power to the battery.
How Do I Choose the Right Type of Emergency Light for My Needs or if there is a Fire?
There is no one answer to this question. There are various types of light. The type of emergency lighting light that is best for a specific situation will vary depending on the area that needs to be illuminated, the size and type of emergency light, and any applicable fire exit regulations. However, some general tips that may be useful when choosing types or a range of emergency lighting include considering the purpose of the light (standard or emergency), how often it will need to be used, and whether a maintained or non-maintained light is better suited for the area.
A building's exit may be blocked by fire. Luminaires, building signs and alarms can help people escape safely. New types of emergency lighting, building signs with LED lamps and different types of light illuminating on pathways and exit zones are mandatory to prevent loss of life and further damage to buildings.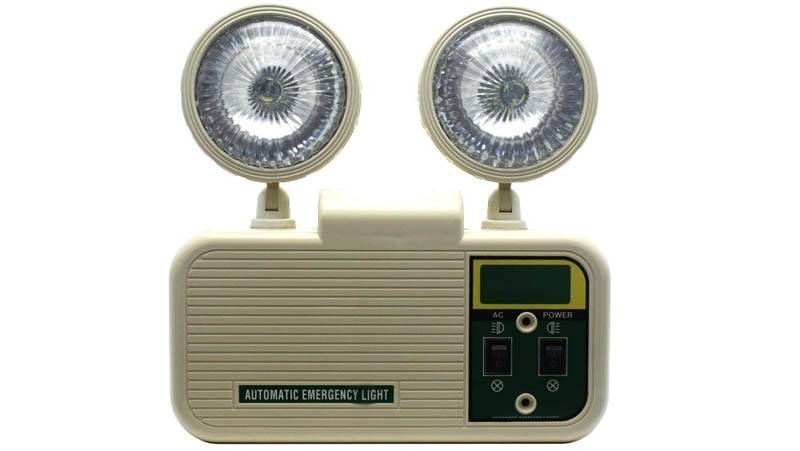 Below is a list of 5 things to ask yourself when designing a system
1. What is the primary purpose of the emergency lighting system?
The primary purpose of an emergency lighting luminaires system is to provide illumination in locations where it is necessary for the safe conduct of business or during an emergency. The different types of emergency lighting systems are designed to meet the specific needs of each kind of environment.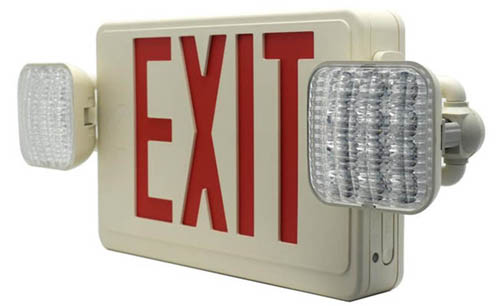 2. Does my building need emergency lighting?
Every class (classes) 5, 6 (six), 7, 8 or 9 building with a floor area of more than 300m² must have emergency and exit lights.
3. Where should emergency lighting be installed?
When it comes to emergency lighting, there are a few things to keep in mind. First and foremost, emergency lighting should be installed in locations where it is likely to be needed most - such as near exits or in hallways leading to different parts of the building.
Emergency lights must be installed in all common areas, escape routes and exits of multi-unit residential buildings, and government and commercial buildings occupied by employees, customers, and the general public. Installation needs to light hazards along an evacuation route such as stairs, corners and uneven paths, and firefighting equipment such as extinguishers and fire blankets.
Some other common locations that require emergency lighting are rooms with no lighting, no windows, lifts, large function rooms, different floor levels, toilets and bathrooms. Another kind of LED (bulbs) luminaire that provides safety in other premises is called a spitfire luminaire. These LED luminaires are located along exit paths and fire safety paths.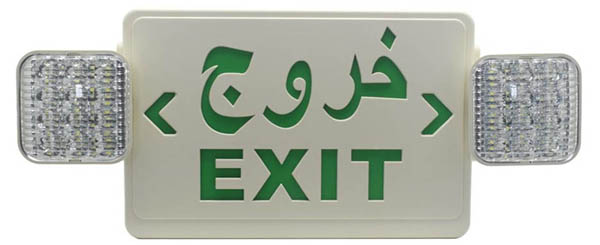 4. Do I also need exit signs?
Exit signs must be illuminated and be visible at all times. Exit signs must be installed above exits, at the top of staircases, balconies, and an escape path to an evacuation changes direction.
Building fire safety exit lighting requirements must be adhered to. Routine monitoring is required to satisfy the building fire safety exit lighting standards.
5. Does my emergency lighting system comply with local Standards?
Emergency luminaires and exit signs standards must be adhered to when designing an emergency lighting system.
Reach out to us if you need any help.