Ni-Cd Rechargeable Battery Pack C2500mAh 3.6V
Standard Charge Mode: 0.1C for 16 hours
Cycle Life: ≥500 times
Operating Temperature: (-20℃) - (+70℃)
Storage Temperature: (-30℃) - (+60℃)
Cell Dimension: 25.8+0 -1.0(D), 48.5±0.5(H)
Cell Weight: ≈64g
Expected Life: 5 years
Packaging: Standard export package or customized package
At Emergency Lighting, we stock all basic battery styles from top manufacturers to ensure your emergency lighting and exit signage always gets the job done when you need it most.
If you're a newbie or an old pro, these batteries will keep you powered up. These batteries can be recharged 500-1000 times, giving you years of use. These high quality rechargeable Ni-Cd battery packs are a complete replacement for standard batteries in all devices. Provides extra long usage time per charge.
Application:
1. Lighting: emergency lighting, emergency power supply, solar lights, searchlingts, flashlights
2.Power tools: electric drills, planers, saws, power granted
3. Electronic toys: remote control car, remote control boats, aircraft, model aircraft
4. Communication equipment: cordless phones, walkie-talkie
5. Other uses: electric shavers, massagers, electric tooth brush
Ni-Cd battery packs performance:
1. High life. The Ni Cd battery can provide more than 500 charge and discharge cycles, and its service life is almost equal to the service life of the equipment using the battery.
2. Excellent discharge performance. In the case of high current discharge, nickel cadmium battery has low internal resistance and high voltage discharge characteristics, so it is widely used.

3. Long storage period. The Ni Cd battery has a long storage life and few restrictions, so it can be charged normally after long-term storage.

4. High rate charging performance. The nickel cadmium battery can be quickly charged according to the application needs, and the full charge time is only 1.2 hours.

5. Wide range temperature adaptability.Ordinary nickel cadmium batteries can be used in high or low temperature environment. High temperature batteries can be used at temperatures of 70 degrees Celsius or higher.

6. Reliable safety valve. The safety valve provides maintenance free function. Nickel cadmium battery can be used freely in the process of charge discharge or storage. Due to the special material used in the sealing ring and the effect of sealant, the leakage phenomenon of Ni Cd battery is rare.

7. A wide range of applications. The capacity of nickel cadmium battery ranges from 100mah to 7000mah. There are four types commonly used: standard type, consumer type, high temperature type and high current discharge type, which can be applied to any wireless device.

8. High quality and high reliability. Nickel cadmium battery is manufactured under very strict quality management and has excellent quality dependence.
3.6V Ni-Cd Battery Pack usage warning:
- When using Li-ion batteries, they are very sensitive to charging characteristics and can explode if not handled properly.
- The user should have sufficient knowledge about the charging and discharging of the rechargeable Li-ion battery before use.
- We are not responsible for any damage caused by misuse or mishandling of these Li-ion battery packs.
- It is highly recommended that you use our smart Li-ion battery charger to charge the battery pack
- Never use a conventional DC adapter to charge the battery module - We are not responsible for any damage caused by improper charging.
- Do not connect more than three modules in parallel to avoid uneven charging.
Ni-Cd Battery Cell Performance:
1. Ni-Cd Cell Charge Curve At 0.1C For 16h At 55 Degree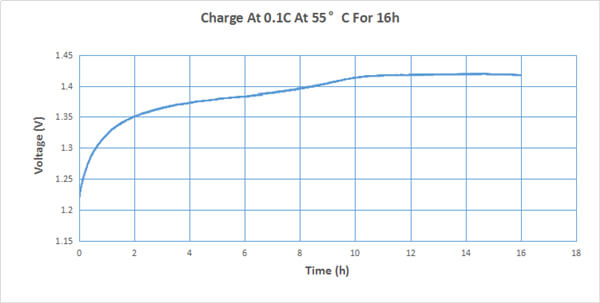 2. Ni-Cd Cell Discharge Curve At 0.25C At 55 Degree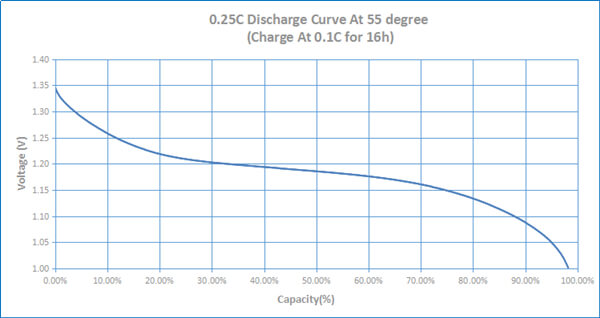 3. Ni-Cd Cell Charge Efficiency At Different Temperature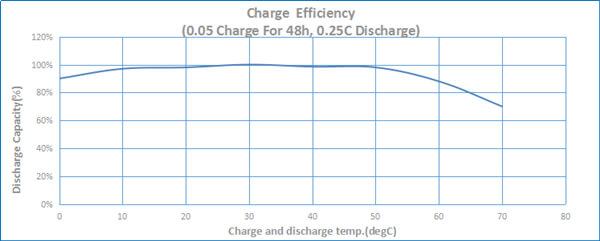 4. Ni-Cd Cell Capacity Change At Permanent Charge At 55 Degree (0.05C Floating)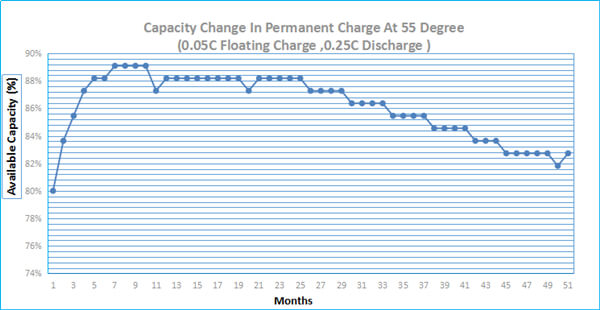 5. Ni-Cd Cell Cycle Life Curve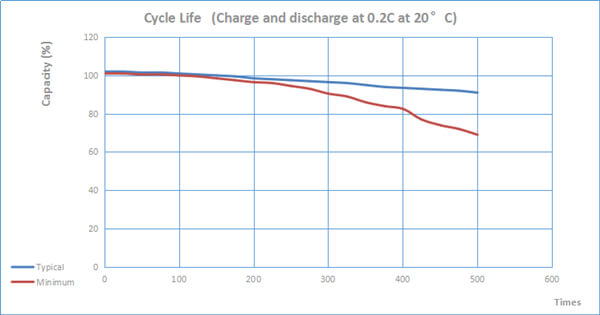 Battery Pictures: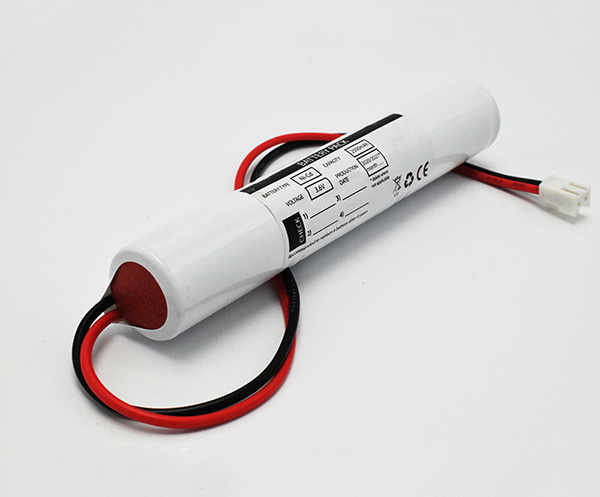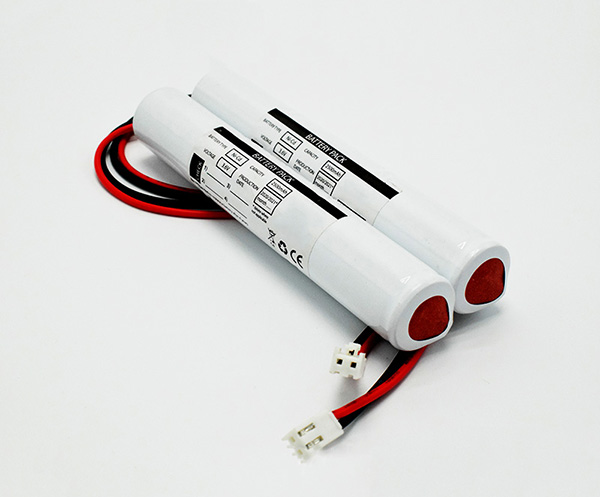 Why Godson?


-- Professional And Stay Focused
More than twenty years' experience in battery industry; Keep focusing on emergency lighting battery, e-bike battery and power tool battery.
-- Great Reliability
Expected life of our Ni-Cd battery pack is more than 5 years; Expected life of our LiFePO4 battery pack is more than 10 years; Our batteries comply with standards of ICEL 1010, IEC 60598, IEC 61951, IEC 61960, IEC 62133 and UN38.3.
-- Super High Cost-Effective
Price of our products is much more competitive comparing with our competitors, but with the same or even better performance.
-- Strict Control In Production Process
ISO9001/2008 standards are strictly implemented in every process of our production.
-- Quick Response and Fast Delivery
Every inquiry would be replied within 24 hours, each order would be delivered within 30 days.
-- Flexibility in orders
Small orders acceptable as well.