-AS61347-2-7
Dimensions

Photometric Datasheet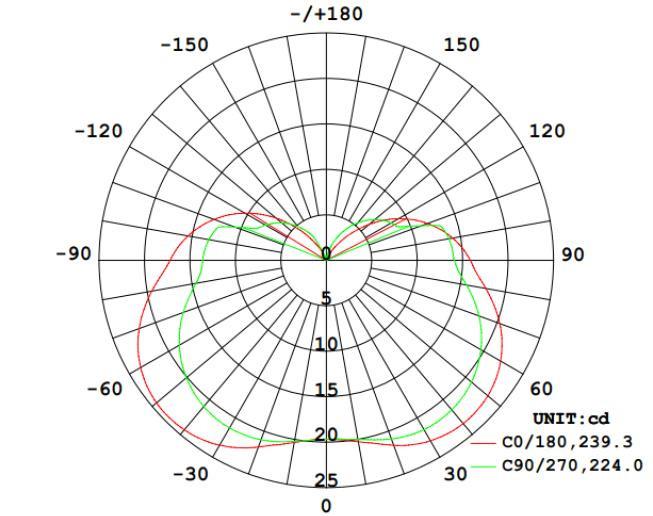 Below is a list of 5 things to ask yourself when designing a system:

1. What is the primary purpose of the emergency lighting system?
The primary purpose of an emergency lighting luminaires system is to provide illumination in locations where it is necessary for the safe conduct of business or during an emergency. The different types of emergency lighting systems are designed to meet the specific needs of each kind of environment.
2. Does my building need emergency lighting?
Every class (classes) 5, 6 (six), 7, 8 or 9 building with a floor area of more than 300m² must have emergency and exit lights.
3. Where should emergency lighting be installed?
When it comes to emergency lighting, there are a few things to keep in mind. First and foremost, emergency lighting should be installed in locations where it is likely to be needed most - such as near exits or in hallways leading to different parts of the building.
Emergency lights must be installed in all common areas, escape routes and exits of multi-unit residential buildings, and government and commercial buildings occupied by employees, customers, and the general public. Installation needs to light hazards along an evacuation route such as stairs, corners and uneven paths, and firefighting equipment such as extinguishers and fire blankets.
Some other common locations that require emergency lighting are rooms with no lighting, no windows, lifts, large function rooms, different floor levels, toilets and bathrooms. Another kind of LED (bulbs) luminaire that provides safety in other premises is called a spitfire luminaire. These LED luminaires are located along exit paths and fire safety paths.
4. Do I also need exit signs?
Exit signs must be illuminated and be visible at all times. Exit signs must be installed above exits, at the top of staircases, balconies, and an escape path to an evacuation changes direction.
Building fire safety exit lighting requirements must be adhered to. Routine monitoring is required to satisfy the building fire safety exit lighting standards.
5. Does my emergency lighting system comply with local Standards?
Emergency luminaires and exit signs standards must be adhered to when designing an emergency lighting system.