Solar charging bulb HS-V51
Type:HS-V51

Size:165*95mm
LED Qty:24
Lithium-ion Battery:18650*2
Charger Model:DC3.5 4.2V
Charging Mode:Charger + Solar Charging

Gear:5 gears(Strong light, Medium light, Low light, Fast flash, Slow flash)

Endurance time8-9 hours
Product Pictures: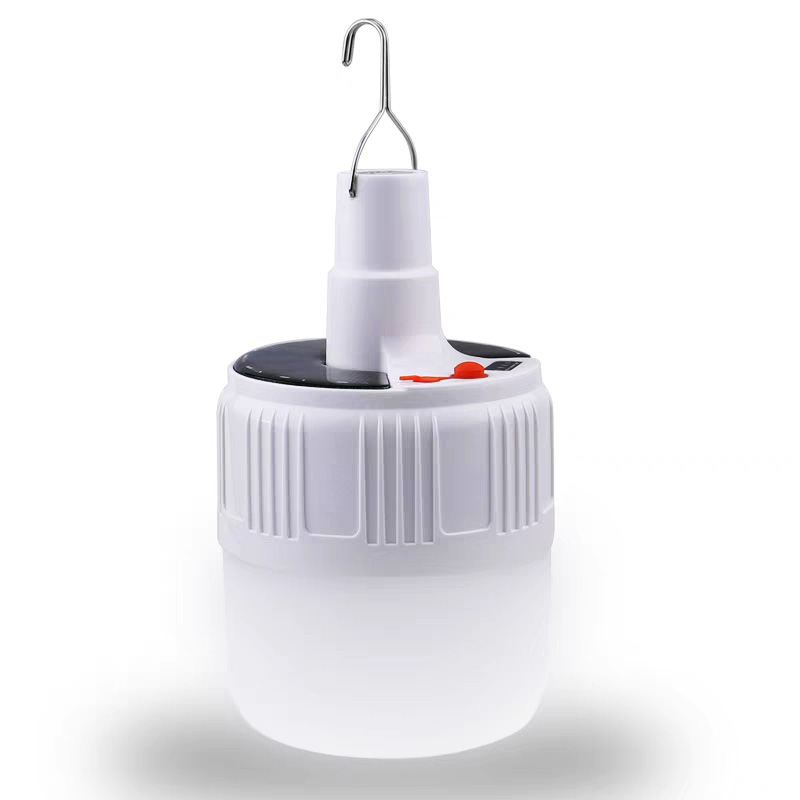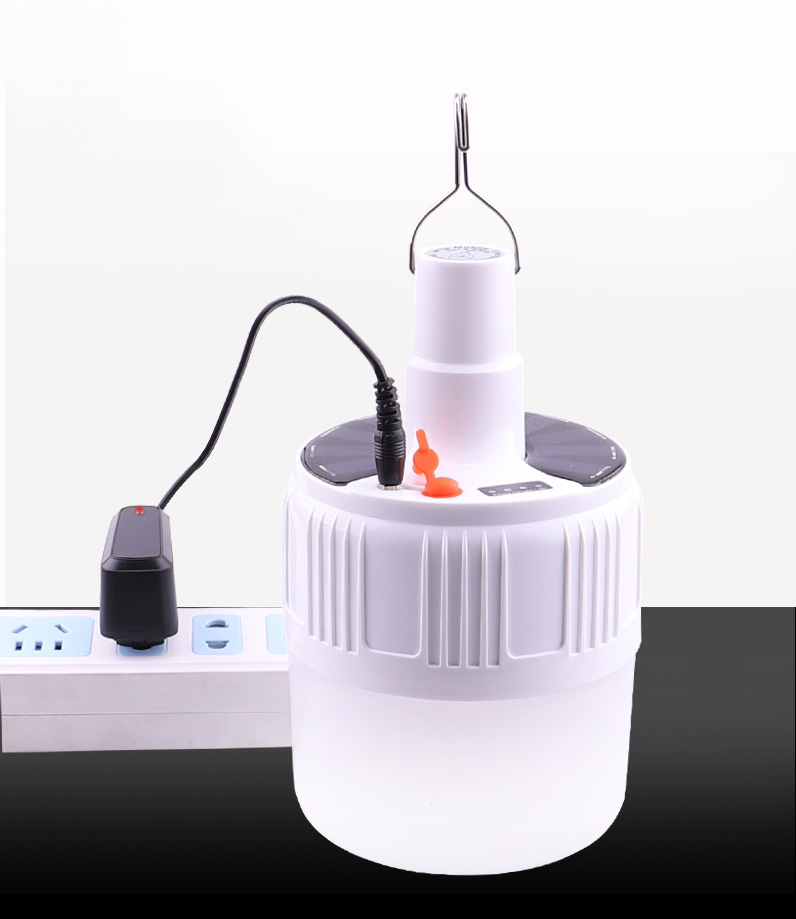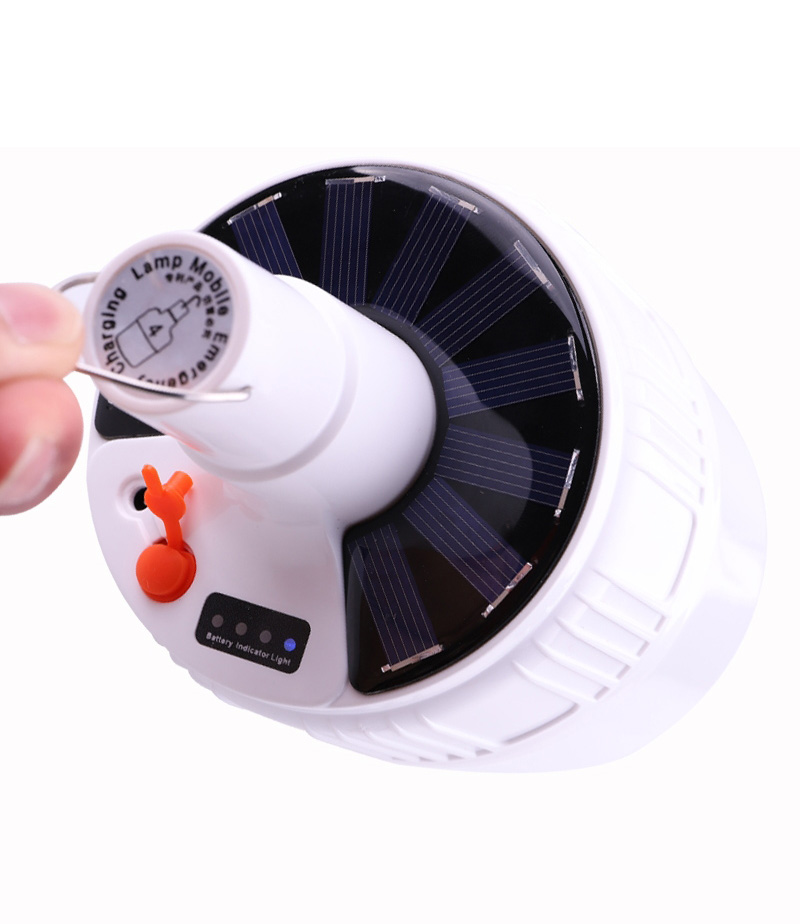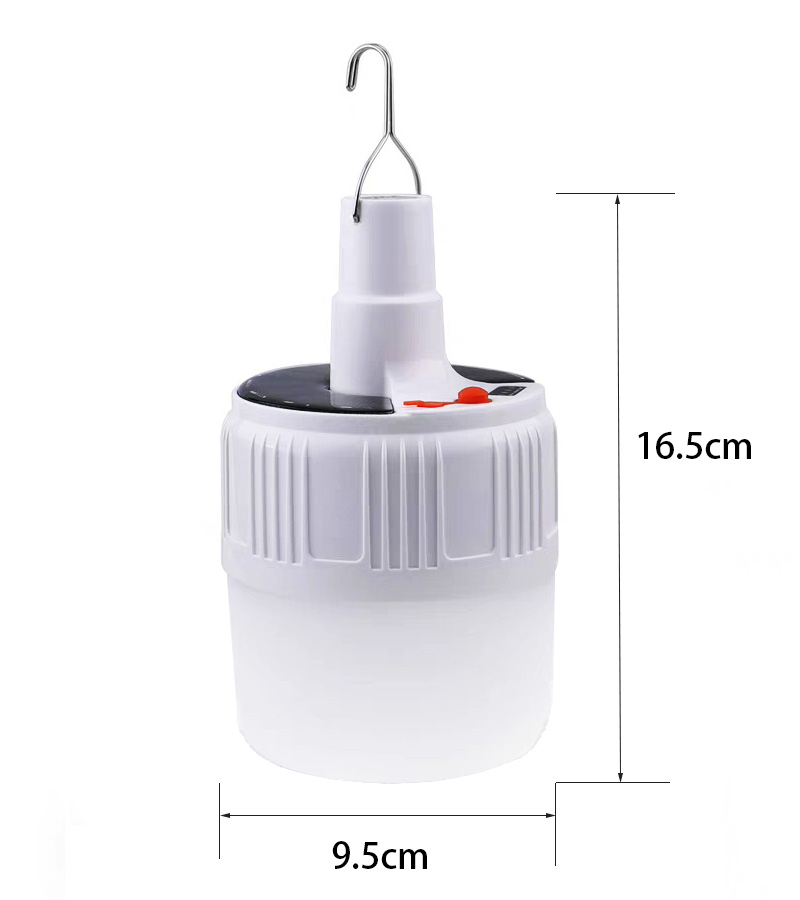 Product Advantage:
1. High efficiency and energy saving: The use of multi-core patch and 24 bright LED lamp beads as the light source, all-round three-dimensional lighting, high efficiency and energy saving.
2. Safe and long life: Use energy-saving and environment-friendly rechargeable lithium battery, stable voltage output, endurance up to 8-9 hours.
3. Constant current intelligent control chip: Stabilize current and voltage, protect lamps and lanterns, and protect batteries from overcharge and overdischarge in real time.
4. Various charging modes: Support solar charging and charger charging, multi silicon solar panel charging, more green and environmental protection.
5. Soft light eye protection: High Performance PC light transmission lampshade large surface light transmission design, 360 °all-round soft light, not dazzling, more care for your eyes.
6. Intelligent five gear: Multi gear operation, one key switch, sensitive and convenient.
One strong light mode: outdoor lighting at night, etc
Second grade medium light mode: household power failure lighting, etc
Three low light mode: night light, wake up lighting, etc
Four flash mode: SOS flash for help, etc
Five speed slow flash mode: warning
7.With universal hook: Easy to carry, can be hung anywhere.