Sep. 22, 2020
As an Emergency Lighting Products Manufacturer, share with you. What are the factors that affect the extrusion experiment of lithium-ion batteries? With the large-scale application of lithium-ion batteries in new energy vehicles, people have begun to pay more and more attention to the safety of lithium-ion batteries. In order to ensure the safety of lithium-ion batteries, a series of Safety tests include squeeze, acupuncture and short-circuit experiments. The squeeze experiment mainly simulates the safety of electric vehicles after the power battery is deformed in the event of an accident, which has important reference significance for the safety of the power battery.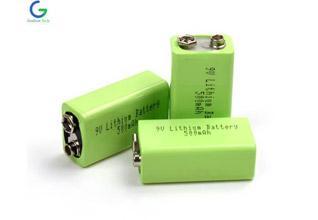 Solar Lighting Battery Lithium
What are the factors that affect the extrusion experiment of lithium-ion batteries?
1. The influence of electrolyte on the results of extrusion test
Usually, in order to facilitate the analysis of the impact of the extrusion test on the internal structure of the lithium-ion battery, we will use dry batteries without electrolyte injection, or the electrolyte will be evaporated to dryness and then the extrusion test. The test results indicate that the compression test results obtained with dry batteries will be larger than the actual state of the battery. Therefore, the results obtained by the extrusion test test of dry batteries cannot fully represent the actual use of lithium-ion batteries.
2. The influence of extrusion position on test results
Since the lithium-ion battery may be in different positions of the lithium battery during an accident, the center position of the battery is usually selected as the test position when performing the compression test. From the results, unless the squeeze position is located on the edge of the lithium-ion battery, the position of the squeeze test basically has no effect on the test result, that is, we can choose any position except the edge during the squeeze test.
3. Repeatability of squeeze test
Squeeze testing can only be done by sampling. Therefore, whether the test results obtained by testing batteries are repeatable and to what extent can represent other batteries of the same batch becomes an important issue. Judging from the test results, the curve heights obtained by the extrusion test heads of different diameters in the multiple extrusion tests coincide with only a slight difference in the maximum force, which shows that the repeatability of the extrusion test is very good. Only by measuring a small number of lithium-ion batteries to characterize the safety of the same batch of batteries.
Our company also has Solar Lighting Battery Lithium on sale, welcome to contact us.