Oct. 17, 2022
The emergency lighting market has changed a lot over the last few years. Compared to just a few years ago, there are more brands, newer technologies, and more options than ever before.
The good news? Some typical "problem sites" for emergency lighting systems will now find it a lot easier, faster, and more cost effective to upgrade, install, and manage these newer systems. So, if you've looked into upgrading your emergency luminaires in the past and put it in the too hard (or too expensive) basket, now is the right time to take another look.
But before we get into what's changed, let's talk about some challenges you may have faced when upgrading your site in the past.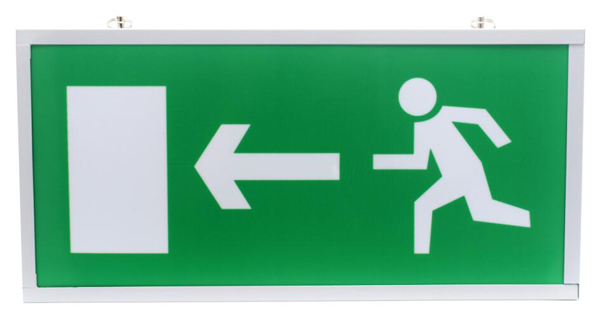 Six types of sites that typically find upgrades challenging
1. Small sites (budget)
In some ways, small sites are easier and more straightforward to upgrade – there's less disruption, you can do the whole site in one sweep, and it's much faster. The main barrier to upgrades for small sites is budget. They don't usually have cash sitting around to upgrade the emergency light fittings – funds are usually channelled into other priorities.
2. Big sites
As a general rule, the bigger your site, the more complicated your emergency lighting upgrade will be. If you've got a site with 5000 fittings on it (compared to a smaller site with just 50), you'll need a bigger team and more parts – this in itself adds complexity. For many larger sites, upgrades are held off until there's an urgent compliance issue.
Complexity can also increase, depending on how the building is used.
For example, if you've got an office building with a lot of tenants on different floors, there's more admin involved because you need to notify the occupants and minimise disruption. Or for a large sports stadium, you'll have fittings that are further apart or difficult to access.
3. 24/7 sites
24/7 sites like apartment buildings, hospitals, car parks, and large shopping centres are complex to upgrade because there are always people around. You can't just shut the power off for a few hours to upgrade the entire system. Your installer will need to find a way to do the upgrade with minimal interruption to tenants, customers, patients, and employees.
4. Campuses
Campuses can include schools, universities, aged care facilities, hospitals, and even some workplaces. The challenge with upgrading these sites is that the buildings are often spread out. Some are even located in different suburbs or cities. This can make upgrading and maintaining the emergency lighting system more complicated, depending on the type of system you choose.
5. Older buildings and heritage listed sites
Buildings from 100+ years ago weren't designed with today's building systems in mind. Many older buildings have access issues, especially when you need to run hardwire cable and run new circuits back to the switchboards. Heritage listed sites also add another layer of complexity if you need to get your plans approved by the relevant authority and minimise interference with the structure.
Fortunately, wiring isn't an issue when you install some newer emergency lighting systems, but we'll get to that soon.
6. ALL the sites!
The fact is, emergency lighting is something that many don't think about until they need it – and that applies to buildings of all sizes. Most building owners don't budget for an upgrade until they run into major compliance issues or significant replacement costs.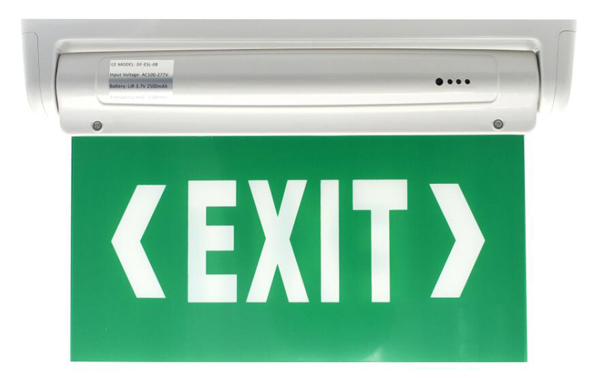 When to upgrade your emergency lighting system
Ideally, a building owner would never need to upgrade their emergency lighting system. In a perfect world, every device in the building (emergency lights, general lighting, exit signs, and extinguishers) would last forever. But unfortunately, it doesn't work like that.
You might need to upgrade your system after a few years, or after a few decades – it all depends on whether your existing system is doing its job.
Here are some signs you might need to upgrade:
● You're not sure if your building is compliant and there's no log of the testing/maintenance work that's being done
● Your costs to manage, maintain, and test your system are comparatively high – and going up over time
● You're finding it hard to get replacement parts for your system or software upgrades because they're no longer supported
● Any problems with the system take forever to get fixed
● Your lamps and/or batteries are an older style that need replacing every year or so
● Your facilities management team are struggling to stay on top of testing/maintenance requirements due to manual processes
● Your team aren't really sure how your system works because training and support is minimal
If you're experiencing any of the above signs, it could cost you more money to hold onto your old system than it would to upgrade it to newer tech. That's especially true if:
● The products in your system are no longer supported and properly maintained
● You're using less efficient, older components like lead acid or Ni-Cad batteries (these don't last as long as more modern batteries)
● You're at the stage where a number of fittings and components in your system need refitting
● You need to reconfigure the system to meet new compliance requirements
● You need to change the layout of your building
● You're looking to automate your manual processes
● You want to stay compliant and stay on top of testing, but don't want to hire another staff member
These elements and requirements can be costly on an older system, but a lot more cost-effective and efficient to do with a newer system.
Upgrading your emergency system is more cost-effective than you think
Fortunately, things have changed a lot in the last few years. If your emergency lighting system is showing signs that it needs an upgrade, it's more cost effective than ever to replace your old system with something newer and more efficient. That's because:
● You can get systems that require less hardware and backbone
● You can connect your fittings wirelessly
● Design, installation, and commissioning are faster and simpler
In fact, you may find that emergency lighting quotes are cheaper today than they were a few years ago, so your budget will likely go further.
Plus, your new system will likely use less energy, have a lower impact on the environment, and require minimal wiring and controllers. Parts will also last 3-4 times longer. So not only will it be cheaper to run, it could be possible to set up your shiny new system very quickly and for a lower cost.