Lithium Polymer Battery 802035 500mAh 3.7V
Type: Lithium polymer Battery
Cycle life: ≥ 500 times
Charging Cut-off Voltage: 4.2V
Discharge Cut-off Voltage: 3.0V
Place of Origin: Guangdong, China (Mainland)
Product performance:
1. Good safety performance. Built in circuit protection board, with short circuit, overcharge,over discharge, shock, vibration, acupuncture, high temperature,no explosion ,etc.
2. Stable performance. Long cycle life, after 500 times of ontinuous charge and discharge,the battery capacity shall not be less than 80% of the rated capacity.

3. Small thickness and high volume utilization. Polymer lithium battery overcomes Lithium battery in the thickness of the bottleneck, to achieve ultra-thin settings, and can assemble it into a credit card. Polymer cell can achieve thickness up to less than 1 mm, in line with the current demand for mobile phones.

4. Light weight. Polymer lithium battery does not need to use metal shell as outer packaging.In quality, it is 40% lighter than that of steel shell lithium battery with the same capacity shell batteries are 20% lighter.

5. Quality assurance. It adopts A-product cell with high capacity and low internal resistance.

6. Shape can be customized. Polymer lithium battery models and capacities are available,it has strong applicability.

7. No memory effect. It can be charged and discharged at any time.
Application : lighting, backup power supply, wind energy storage, communication equipment, IT products, IC card terminal, GPS system, LED lights, medical equipment,instrumentation, beauty and hair products, electric toys, flashlight, miner's lamp, agricultural machinery equipment, electric tools, etc.
Performance Curves of Lithium Cell:
1. Lithium Cell Charge Curve (Charge at 1C)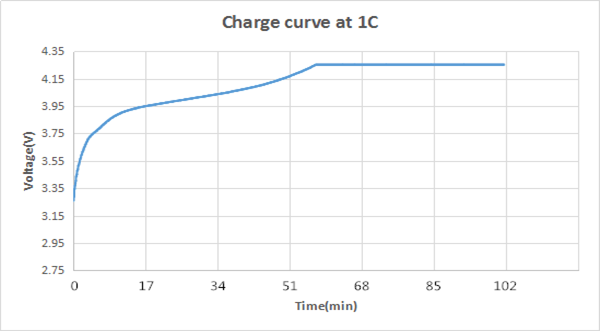 2. Lithium Cell Discharge Curve (Discharge at 1C )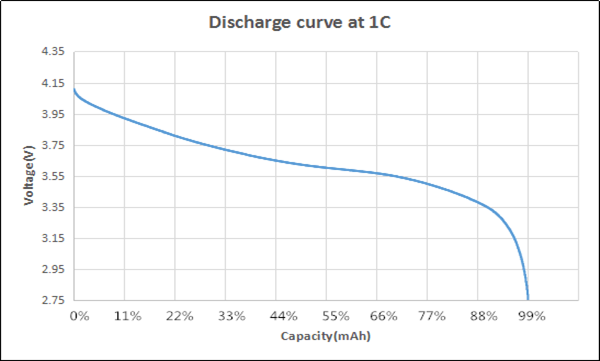 3. Lithium Cell Cycle Life Curve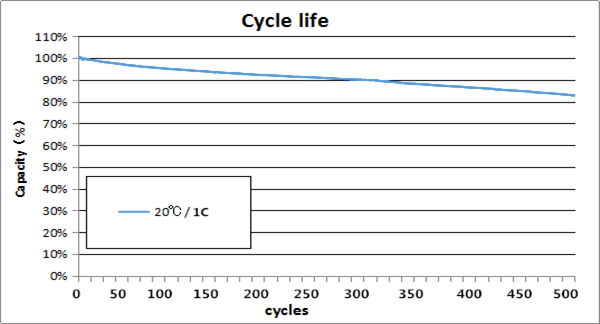 Maintaining Your Lithium Battery
1. Precautions for lithium battery charging:
Lithium batteries are strictly prohibited to be charged from the discharge terminal, and must be charged from the charging socket with the matching special charger. When the charging indicator bar on the charger stops scrolling, please remove the charging plug in time to avoid overcharging the battery.
2. Notes on discharge:
The lithium battery pack has an overcurrent protection function. When the use current of the electrical equipment exceeds the maximum output current of the product, the overcurrent protection circuit will act and make the electrical equipment appear to be unable to work normally.
3. Precautions for daily use:
The output of the discharge terminal is not controlled by the switch on the panel, and the output is closed only when the battery voltage is lower than 9.0V. The switch on the panel controls the output of the display and USB socket. When the switch is turned on and the battery voltage is less than 9.1V, the display will flash at a frequency of one second and one second to remind you that you should charge in time, and it will display when the battery voltage is less than 9.0V The screen goes out and the USB socket turns off the output, the purpose is to protect the lithium battery from over-discharge. Although it has output short-circuit protection function, it should not frequently short-circuit the + and-power output in daily use.
4. Recycling matters needing attention:
The normal cycle of charging and discharging lithium batteries is about 500 to 800 times, and the lithium batteries at the end of their life should be recycled and disposed of in accordance with local laws.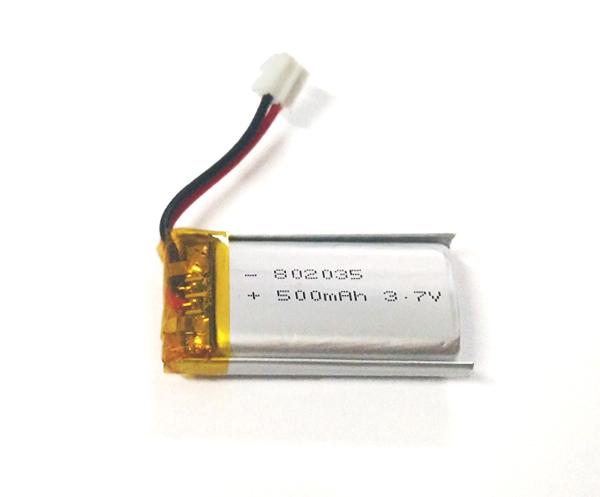 Why Godson?

-- Professional And Stay Focused
More than twenty years' experience in battery industry; Keep focusing on emergency lighting battery, e-bike battery and power tool battery.
-- Great Reliability
Expected life of our Ni-Cd battery pack is more than 5 years; Expected life of our LiFePO4 battery pack is more than 10 years; Our batteries comply with standards of ICEL 1010, IEC 60598, IEC 61951, IEC 61960, IEC 62133 and UN38.3.
-- Super High Cost-Effective
Price of our products is much more competitive comparing with our competitors, but with the same or even better performance.
-- Strict Control In Production Process
ISO9001/2008 standards are strictly implemented in every process of our production.
-- Quick Response and Fast Delivery
Every inquiry would be replied within 24 hours, each order would be delivered within 30 days.
-- Flexibility in orders
Small orders acceptable as well.