Features
-Recessed, IP20, Non-maintained
-Built in LiFePO4 battery
-Intelligent charge and discharge
-3 hours emergency duration
-D40/D50/D63 emergency classification
-Φ84mm small panel with Φ145mm trim
-Self-test version is optional
-With 1.2meter flex and plug
-Panel: PC+ABS, 850℃ glow wire test


Standard Compliance

Dimensions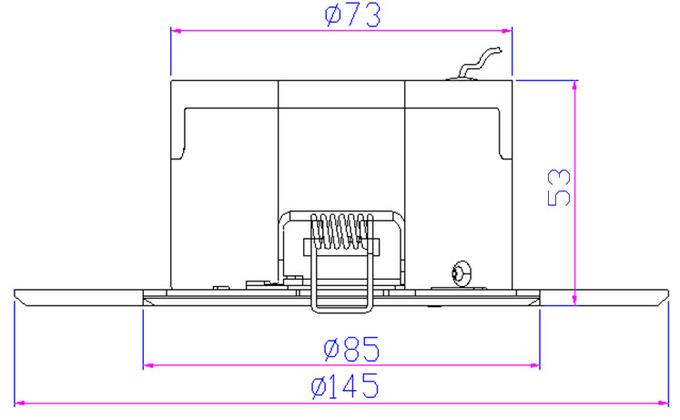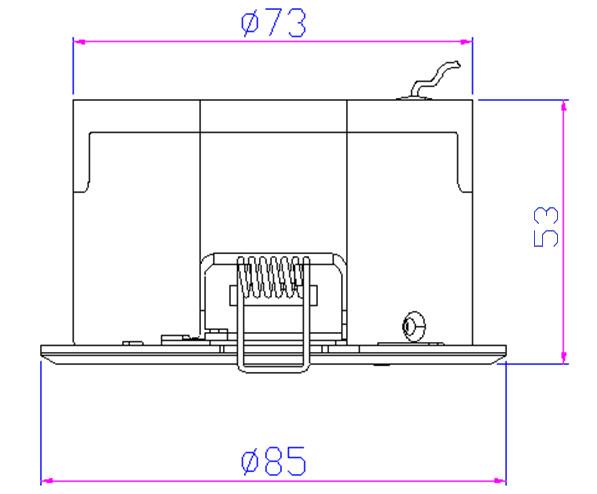 Photometric Datasheet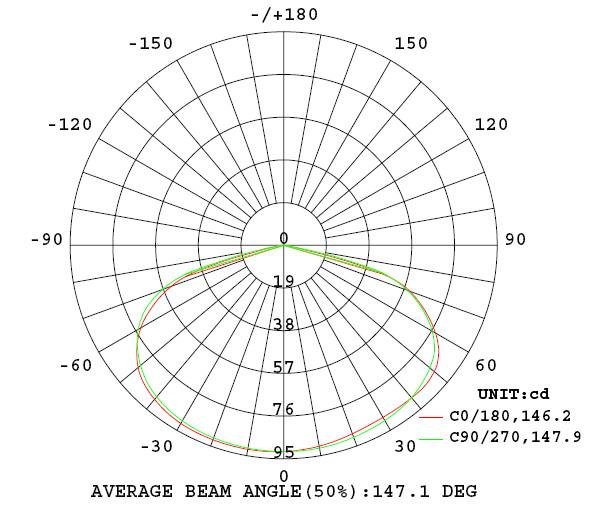 What Are Maintained Emergency Lights Types?
Maintained lights are illuminated all the time (24/7) for safety. This means that they switch to a battery-powered emergency output. Even if the power fails, the light will remain on.
This safety light is most commonly an LED, and it should illuminate an exit path and should be easily seen should there be a fire to provide the occupant's safety.
An emergency lighting system in continuous use is called a maintained system. These lighting systems typically remain illuminated 24/7, and each light has dual purposes - one as a regular emergency lamp and another as an emergency light. Maintained lighting systems are often used as escape route lighting and found in buildings such as hospitals or police stations.
What Are Non-Maintained Emergency Lights?
Non-maintained lights usually are not illuminated and will only turn on (illuminate) when the power fails. - The batteries are constantly being charged while ever there is power to the fitting. Power can be cut to a building in the event of a fire. Fire safety security alarm systems can control signs and luminaires. These fire safety systems require appropriate training, building signs and appropriate lighting.
Why Godson?


-- Professional And Stay Focused
More than twenty years' experience in battery industry; Keep focusing on emergency lighting battery, e-bike battery and power tool battery.
-- Great Reliability
Expected life of our Ni-Cd battery pack is more than 5 years; Expected life of our LiFePO4 battery pack is more than 10 years; Our batteries comply with standards of ICEL 1010, IEC 60598, IEC 61951, IEC 61960, IEC 62133 and UN38.3.
-- Super High Cost-Effective
Price of our products is much more competitive comparing with our competitors, but with the same or even better performance.
-- Strict Control In Production Process
ISO9001/2008 standards are strictly implemented in every process of our production.
-- Quick Response and Fast Delivery
Every inquiry would be replied within 24 hours, each order would be delivered within 30 days.
-- Flexibility in orders
Small orders acceptable as well.