Rechargeable Lithium Battery ICR18650 3200mAh 3.7V
Cell dimension: 18±0.5(D) * 65±0.5(H) mm
Nominal capacity: 2600mAh
Minimum Capacity: 2550mAh
Norminal voltage: 3.7V
Standard charging method: 0.5C constant current to 4.2V, constant voltage 4.2V continue charging till current decline to ≤0.01C.
Charge current: 0.5c; 1.0C
Standard discharging method: 0.5C constant current discharge to 3.0V
Operation Temperature and relative humidity Range:
Charge: 0~45℃, 60±25%R.H.
Discharge: -20~60℃, 60±25%R.H.
Storage temperature for a long time: -20~25℃, 60±25%R.H.
Product performance:
1.The working voltage of single cell is as high as 3.6-3.8v.
2.Greater than the energy. At present, the actual specific energy of hyb steel shell battery is 100-135w.h/kg & 280-353w.h/l (2 times of Ni Cd and 1.5 times of Ni MH). With the development of technology, the specific energy can reach as high as150 w.h/kg and 400 & w.h/l.
3.Long service life. The service life of 18650 lithium battery is very long. The cycle life of 18650 lithium battery is more than 500 times, which is more than twice that of ordinary battery.
4.Good safety performance, no pollution, no memory effect. As the predecessor of Li ion, Li ion battery has short circuit due to its easy formation of dendrite lithium, which shortens its application fieldThere are some pollution elements in the environment. One of the disadvantages of some Ni Cd batteries is "memory effect", which seriously restricts the use of batteries, but there is no such problem in Li ion.
5.Large capacity. The capacity of 18650 lithium batteries is generally between 1200mAh and 3600mAh, while the capacity of general batteries is only about 800. If 18650 lithium batteries are combined to form 18650 lithium batteries, then 18650 lithium batteries will be used Group a can break through 5000 MAH at will.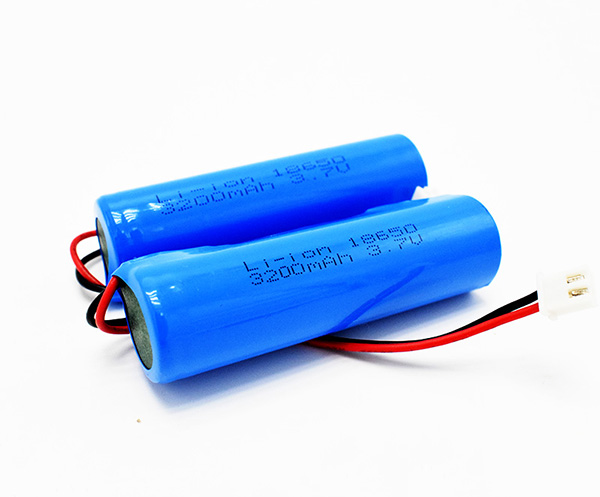 Application:

1.Industrial type:
The application fie lds of 18650 lithium batteries are mainly portable CD players, video recorders, solar energy systems, highway and railway signal lights, medical devices, portable measuring instruments, audio devices, electric tools (such asElectric drill, rotary chisel, electric saw, etc.), cordless telephone, transceiver, detection and analysis instrument, electronic weighing instrument, electric model toy, physical detection and numerical control logging instrument, data acquisition instrument, communication and command instrument, specialCommunication network equipment, electronic testing equipment, space equipment.
2.Agricultural type:

18650 the application fields of lithium batteries in agricultural products mainly include cutting machines, electric pesticide machines, electric picking machines, bagging machines, loosening machines, electric sprayers, unmanned water meters, field storage motors and electric harvester.Cutting machine, electric drill, electric pump, etc.
3. Civil type:
18650 lithium batteries are widely used in domestic and civil applications, such as mobile phones, tablets, notebook computers, electric toys, MP3 / MP4, earphones, chargers, aircraft models, mobile power supply, flashlight, charging lights, intelligent water meters,Gas meter, electricity meter, real-time clock, backup memory power supply, various instruments, instruments, equipment, smoke alarm and intelligent instrument, remote controller, etc.
Battery Pictures: