Lithium Ion Polymer Batteries 103030 900mAh 3.7V With Good Safety


Product Parameters


| | | |
| --- | --- | --- |
| Pos. | Product Parameters | Data |
| 1 | Type | Li-polymer Battery |
| 2 | Nominal capacity | 900mAh |
| 4 | Norminal voltage | 3.7V |
| 5 | Charging Temperature | 0℃-45℃ |
| 6 | Discharging Temperature | 0℃-45℃ |
| 7 | Storgy Temperature | -5℃- (+35℃) |


Li-polymer Battery List
Type
Max Thickness (mm)
Max Width (mm)
Max Length (mm)

Voltage

(V)

Capacity

(mAh)

Weight (g)
Li-P703048
7.2
30.5
48.5
3.7
1100
20.0
Li-P802035
8.2
20.5
35.5
3.7
500
12.0
Li-P864770
8.8
47.5
70.5
3.7
3000
48.0
Li-P902030
9.2
20.5
30.5
3.7
500
12.0
Li-P983450
10.0
34.5
50.5
3.7
1600
29.0
Li-P103035
10.2
30.5
35.5
3.7
1000
18.5
Li-P103040
10.2
30.5
40.5
3.7
1200
22.0
Li-P103450
10.2
34.5
50.5
3.7
1800
30.0
Product performance:
1.The working voltage of single cell is as high as 3.6-3.8v.
2. Good safety performance. Built in circuit protection board, with short circuit, overcharge,over discharge, shock, vibration, acupuncture, high temperature,no explosion ,etc.
3. Stable performance. Long cycle life, after 500 times of ontinuous charge and discharge,the battery capacity shall not be less than 80% of the rated capacity.
4. Small thickness and high volume utilization. Polymer lithium battery overcomes Lithium battery in the thickness of the bottleneck, to achieve ultra-thin settings, and can assemble it into a credit card. Polymer cell can achieve thickness up to less than 1 mm, in line with the current demand for mobile phones.
5. Shape can be customized. Polymer lithium battery models and capacities are available,it has strong applicability.
6. No memory effect. It can be charged and discharged at any time.
Application :


1.Blue tooth
2.airplane
3.Remote control cars, boat, aircraft, toys
4.Solar and wind power generation energy storage devices
5.Small medical equipment and portable equipment
6.Medical device,pos machine,CCTV camera,portable device,consumer electronics.
7.Smart wearable devices, smart cards, smart electronics
What Is The Right Way For Lithium Battery Usage?
1.Lithium Ion Battery have a lifetime. We all know that lihium-ion batteries are limited in the number of charges, but at the same time, lithium ion battery is like all the other things, the pool also has a life expectancy. So next time you want to buy a battery, remember to look at the production date of the lithium ion battery, the new, the better.
2.Do not let your device completely without electricity. If your lithium battery power is too low, this may permanently damage your lithium ion battery. So you can plug in the power as soon as you can. Repetitive charging of lithium battery does not reduce battery life.
3.Lithium battery does not charge too full, it is the internal lithium battery protection circuit, the most fear is the problem of excessively, high temperatures over 40 degrees will reduce the lithium ion battery electric quantity.
Performance Curves of Lithium Cell:


1.Lithium Cell Charge Curve (Charge at 1C)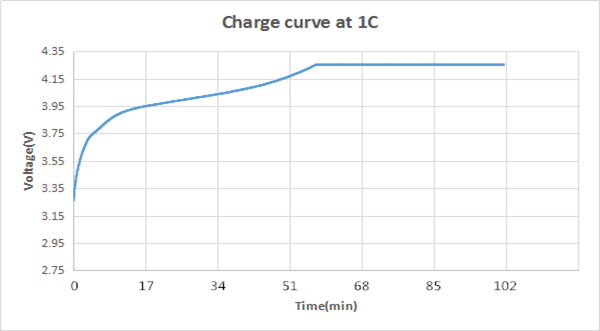 2. Lithium Cell Discharge Curve (Discharge at 1C )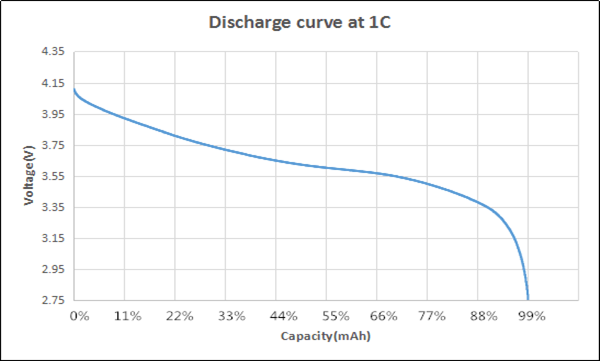 3. Lithium Cell Cycle Life Curve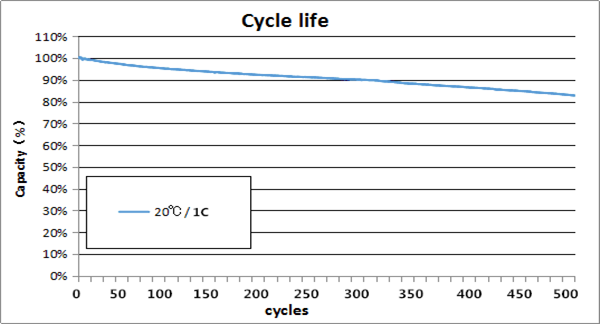 Why Godson?
Godson Technology Co., Ltd. is a globally trusted supplier and manufacturer of emergency lighting battery, emergency lighting products, whose batteries range covers Ni-Cd, Ni-MH, LiFePO4, Lion-polymer and other relevant lithium batteries.
Dating back to the year of 1993, we have already had 20 years' experience in battery industry. We have started to focus on emergency lighting battery and emergency lighting products since 2010, and concentrate on E-bike battery and power tool battery since 2013.
Relying on the great reliability and the feature of super high cost-effective, our products have been exported to many countries, such as USA, UK, Turkey, Germany, Ireland, Italy, Spain, Poland and Singapore.