A nickel-cadmium (NiCd) battery pack is a type of rechargeable battery that has been widely used for many years. It is known for its reliable performance and ability to withstand frequent charging and discharging cycles. This particular NiCd battery pack has a voltage of 3.6 volts and a capacity of 1200mAh. This means it can provide a steady supply of power for a range of devices, from portable radios to remote control toys. However, it's worth noting that NiCd batteries have a lower energy density compared to newer battery technologies like lithium-ion, so they may not last as long between charges.
Nonetheless, for applications where reliability and durability are more important than high energy density, a NiCd battery pack like this one can be an excellent choice.
Ni-Cd Rechargeable Battery Pack SC 1200mAh 3.6V
Standard Charge Mode: 0.1C for 16 hours
Cycle Life: ≥500 times
Operating Temperature: (-20℃) - (+70℃)
Storage Temperature: (-30℃) - (+60℃)
Cell Dimension: 23 +0 -1.0(D), 33.5±0.5(H)
Cell Weight: ≈36g
Expected Life: 5 years
Packaging: Standard export package or customized package
Application:
1. Lighting: emergency lighting, emergency power supply, solar lights, searchlights, flashlights
2. Power tools: electric drills, planers, saws, power granted
3. Electronic toys: remote control cars, remote-control boats, aircraft, model aircraft
4. Communication equipment: cordless phones, walkie-talkie
5. Other uses: electric shavers, massagers, electric toothbrushes
Product performance:
1. High life. The Ni Cd battery can provide more than 500 charge and discharge cycles, and its service life is almost equal to the service life of the equipment using the battery.
2. Excellent discharge performance. In the case of high current discharge, nickel-cadmium battery has low internal resistance and high voltage discharge characteristics, so it is widely used.

3. Long storage period. The Ni-Cd battery has a long storage life and few restrictions, so it can be charged normally after long-term storage.

4. High rate charging performance. The nickel-cadmium battery can be quickly charged according to the application needs, and the full charge time is only 1.2 hours.

5. Wide range temperature adaptability. Ordinary nickel-cadmium batteries can be used in high or low-temperature environment. High-temperature batteries can be used at temperatures of 70 degrees Celsius or higher.

6. Reliable safety valve. The safety valve provides maintenance-free function. Nickel cadmium battery can be used freely in the process of charge-discharge or storage. Due to the special material used in the sealing ring and the effect of sealant, the leakage phenomenon of Ni Cd battery is rare.

7. A wide range of applications. The capacity of nickel cadmium battery ranges from 100mah to 7000mah. There are four types commonly used: standard type, consumer type, high-temperature type and high current discharge type, which can be applied to any wireless device.

8. High quality and high reliability. Nickel cadmium battery is manufactured under very strict quality management and has excellent quality dependence.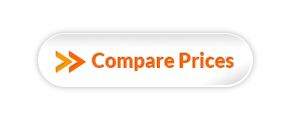 Are Ni-Cd batteries rechargeable?

The nickel–cadmium battery (Ni-Cd battery or NiCad battery) is a type of rechargeable battery using nickel oxide hydroxide and metallic cadmium as electrodes.A Ni-Cd battery has a terminal voltage during discharge of around 1.2 volts which decreases little until nearly the end of discharge.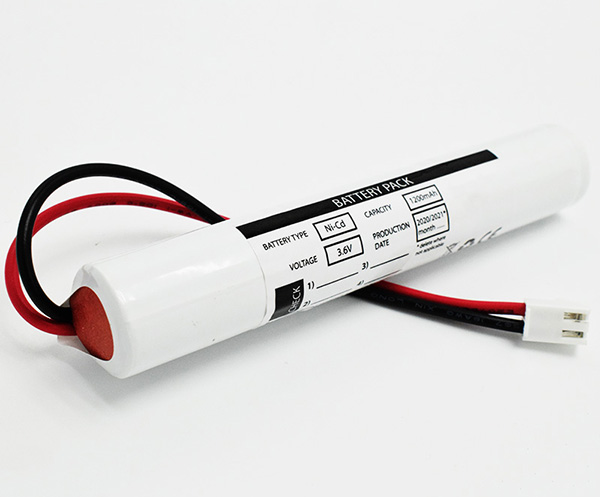 Ni-Cd Battery Cell Performance:
1. Ni-Cd Cell Charge Curve At 0.1C For 16h At 55 Degree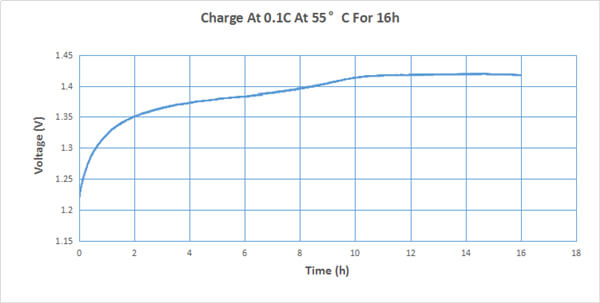 2. Ni-Cd Cell Discharge Curve At 0.25C At 55 Degree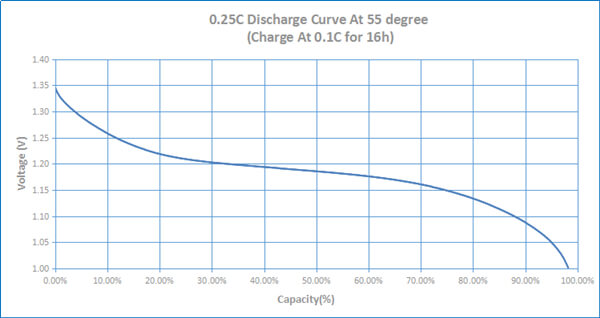 3. Ni-Cd Cell Charge Efficiency At Different Temperature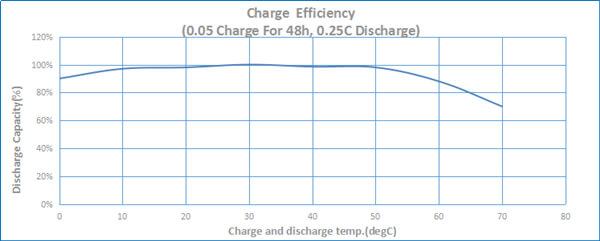 4. Ni-Cd Cell Capacity Change At Permanent Charge At 55 Degree (0.05C Floating)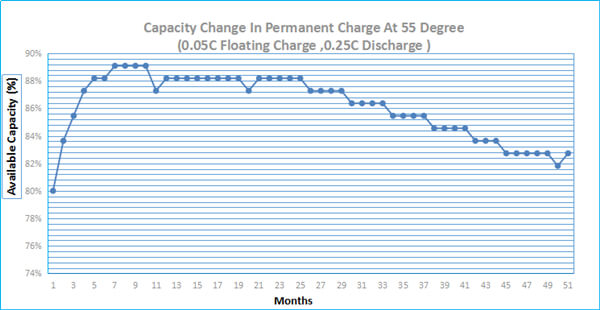 5. Ni-Cd Cell Cycle Life Curve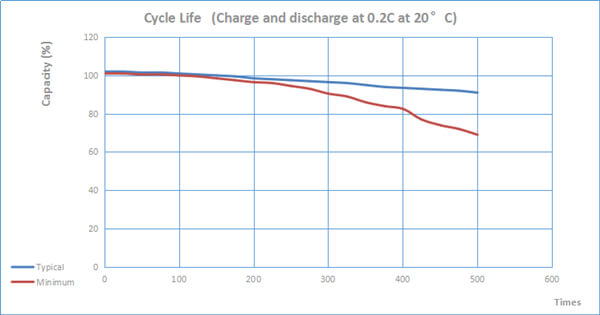 Our Products are Being Shipped.
Godson Technology Co., Ltd. is a globally trusted supplier and manufacturer of emergency lighting battery, emergency lighting products, E-bike battery and power tool battery, whose batteries range covers Ni-Cd, Ni-MH, LiFePO4, Lead Acid, Lion-polymer and other relevant lithium batteries.
Dating back to the year of 1993, we have already had 20 years' experience in battery industry. We have started to focus on emergency lighting battery and emergency lighting products since 2010, and concentrate on E-bike battery and power tool battery since 2013.
Relying on the great reliability and the feature of super high cost-effective, our products have been exported to many countries, such as USA, UK, Turkey, Germany, Ireland, Italy, Spain, Poland and Singapore.