Product Name: Power Tool Battery/Cordless Tool Battery-Bosch-18V Ni-Cd Ni-MH Battery


| | | |
| --- | --- | --- |
| Pos. | Describe | Data |
| 1 | Replace original battery code | BAT025; BAT026; BAT160;BAT180;BAT181;BAT189; 2 607 335 278; 2 607 335 687;2 607 335 688;2 607 335 695;2 607 335 696;2 610 909 020 |
| 2 | Volt | 18V |
| 3 | Dimension | 132.0 x 86.6 x 111.9(mm) |
| 4 | Color | Black & Red & Grey |
| 5 | Cell | 15*SC |
| 6 | Ni-Cd Battery | 1.3Ah; 1.5Ah; 2.0Ah |
| 7 | Ni-MH Battery | 2.0Ah; 2.5Ah; 3.0Ah |
| 8 | Package | 10~24pcs |
Godson Technology Co., Ltd. is a globally trusted supplier and manufacturer of emergency lighting battery, emergency lighting products, E-bike battery and power tool battery, whose batteries range covers Ni-Cd, Ni-MH, LiFePO4, Lead Acid, Lion-polymer and other relevant lithium batteries.
Dating back to the year 1993, we have already had 20 years' experience in battery industry. We have started to focus on emergency lighting battery and emergency lighting products since 2010, and concentrate on E-bike battery and power tool battery since 2013.


Bosch batteries use state-of-the-art lithium-ion technology. They guarantee the longest cycle life, excellent cold weather performance and up to 50% longer run time. Thanks to a unique technology, the cells in the special 14.4-36 volt lithium-ion battery are perfectly protected, as the special conductive material on the bottom (red heat sink) directs the heat away from the battery to prevent possible overheating of the cells - longevity 100% extension.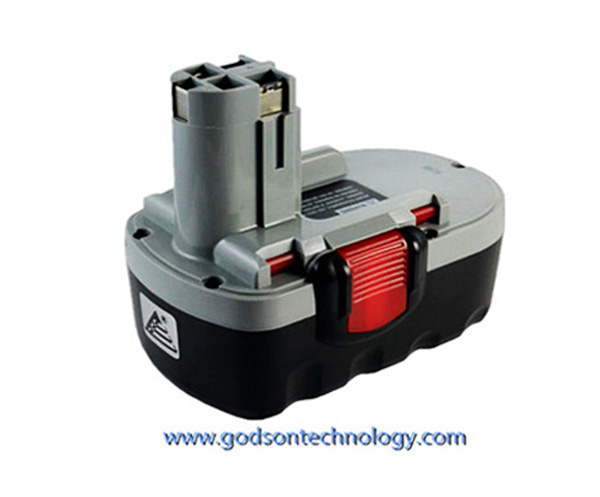 Advantages of using a Bosch 18v Battery
Save money
Take advantage of the Bosch 18v Battery's compatibility across many high-performance tools of the same voltage class. Save money on every extra purchase by opting for a cheaper single-person variant that doesn't come with a battery or charger.
Do your best to the end
See more meters and drive more screws - all with constant power. Get the most out of your battery. And as the battery power is reduced, there is no loss of energy, instead you have a full charge.
An energy pack is included with every Bosch 18v Battery cordless tool.
Bosch lithium-ion batteries impress with their power, weight and low space requirements, are ready to use and can be fully or partially recharged at any time.


Power Tool Batteries
Use power tool batteries to supply voltage to your cordless power tools. Our range of power tool batteries are built for specific devices and comes in a variety of voltage ratings, capacity and more. Cordless tools by nature are portable devices, such as a cordless drill allows greater flexibility in the jobs you can carry out as it means you won't be fixed to one position.
Power Tool Battery.
Battery packs can hold several hours of charge, therefore, you don't need to worry about them running out of charge. Our range of batteries types varying from Li-Ion, NiCd or NiMH.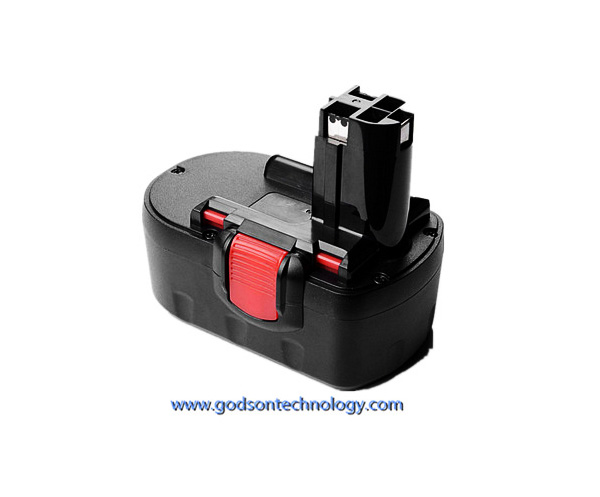 Li-Ion Battery
Li-Ion batteries are small, light and easy to carry. They have a high energy density meaning they can deliver more to a power-hungry power tool. Li-ion batteries have a lower self-discharge, greatly increasing their shelf life. They also quick charging battery packs.
NiCd Batteries
NiCd batteries are usually cylindrical, but other options do exist. They usually have a low selling price, because the battery does not need special conditions when shipped. They are fast to charge and can take a high number of charges, increasing longevity.
NiMH Batteries
NiMH batteries have a typical 30-40% capacity over NiCd. Exercise cycles are also required by the user less often. The NiMH also are more environmentally friendly than the alternative, and it is generally profitable to recycle them.
Applications
Power tool batteries are used in cordless industrial applications such as Construction, Maintenance, Plumbing, Servicing, and DIY.
Can you use a 20v battery on a 12v tool?
These smaller batteries only fit on tools labeled as 12v MAX, and vice versa. 20v MAX and Flexvolt batteries are not only too powerful, but they are physically too large for the receptacles on these pint-sized devices.
How long does a 5 Ah battery last?
Ah, Ampere Hour or Amp Hour all describe the same characteristic of a battery – how long it will last when connected to the item it is powering. This is often referred to as the 'capacity' of a battery. The measurement is often misunderstood as, for example, "a 5Ah battery will power a 5 amp device for one hour".